Weddings
~ Weddings at Eddington ~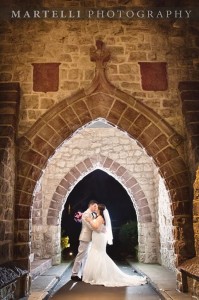 Before we consider hosting your wedding, we would first like to have you visit our church and come to our worship services.  We have a wonderful, loving church family, and we would be glad to greet you and make you feel welcome!  We offer two regular worship services at Eddington.  Our Contemporary Worship begins at 9:00AM, and our Traditional Worship begins at 11:00AM.
If, after visiting our church, you would still like us to consider hosting your wedding, you may call the church office at 215-639-5347 or better still, email us at epchurch1886@gmail.com. 
Before contacting us, please read the following guidelines for Weddings at Eddington:
—————————————————————————————————-
Capacity:
Our beautiful, historic Sanctuary is limited in size.  We can accommodate no more than 150 guests.  In addition, our chancel (the area in the front of the Church where the ceremony takes place) is also limited.  If you plan on a wedding party with more than 8 bridesmaids and 8 groomsmen, that area will be very crowded!  Please consider this information in making your inquiries of our Church.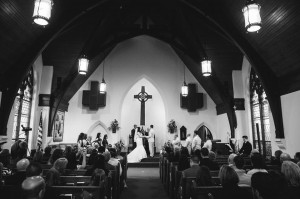 Costs:
The standard cost for weddings at Eddington, on normal (non-holiday) weekends, is $1,200.  This includes fees for the church building, the minister, the organist, and our secretary and custodial services.*  There is a discount for Friday weddings, but please note that weddings on holiday weekends carry an additional cost of $200 minimum, depending on the holiday in question.  (This means Memorial Day weekend, Labor Day weekend, the weekend before Christmas, etc…)  Please also note that Sundays carry an additional cost as well.  A non-refundable deposit is required to hold any wedding date. The balance is due 14 days before the ceremony.
* Please note:  if you choose to have someone other than our Pastor officiate at your wedding, these costs may change.  However, a consultation must first take place with our Pastor, and a consultation and coordination fee will be added to the church costs, and the same non-refundable deposit will be required.  The same applies to the use of our church organ.  No one may play our church organ without a similar consultation with our organist.
Arrangements for additional soloists or musicians are to be made with those people directly.
Time:
We are sorry, but most of the time Eddington is not able to host weddings on Saturday evenings.  This is because the Eddington Contemporary Worship Team needs that time to prepare for the regular Sunday morning service.  There is no time restriction for Friday weddings.  Sunday weddings are allowed on an occasional basis, and only after consultation with the Pastor.  Please remember an additional cost will apply for Sunday Weddings.  In addition, please know that weddings are planned for a specific time, and are expected to begin as close to that time as possible.  If your wedding is delayed because of lateness, and additional fee will be charged!
Reservations:
A meeting with our Pastor is required before a reservation can be made for any wedding.  Please contact the Church office first, (215-639-5347) or better still, email us at epchurch1886@gmail.com to see if your desired date is available, and to arrange for this meeting.  Once this meeting is arranged, the non-refundable fee of $100 will be required.  This fee will be applied to the reservation deposit, should you decide to book our church for your wedding.
Application:
After meeting with the Pastor, a Wedding Agreement may be submitted along with the deposit (see above), and the wedding date will then be held. At the meeting with the Pastor, several pre-marital counseling sessions with the couple will be scheduled.  These meetings are required, and must take place before the wedding date.  In addition, a valid marriage license must be submitted to the Pastor for processing before the ceremony.  (Bringing the license to the rehearsal is fine.)                                                                                                
——————————————————————————————————
We hope this web page answers all questions you might have about weddings at Eddington.  Please know that we have a beautiful and historic church building, and many people ask us to host their weddings.  That is why we have created these guidelines to inform those who would make such inquiries.