Worship
Regular Sunday Worship
9:00 AM – Contemporary Worship with our Praise Band.
11:00 AM – Traditional Worship with our Choir
9:15 AM – Sunday School 2 years to 12th grade  – Classes are VIRTUAL for now.  Please call Kelly for more information 267-563-8608, or email the church at epchurch1886@gmail.com.
Combined Sunday Worship
Roughly once a month we worship together at 10:00 AM.  The full schedule of these combined services is as follows: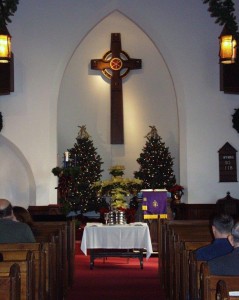 November 27 – Thanksgiving/Decorating
December 25th – Christmas Day
January 1, 2023 – New Years' Day
ADVENT/CHRISTMAS SCHEDULE!
December 4th  – 9:00 and 11:00 am.
December 11th –      "                "
December 18th –     "                "
December 24th, Christmas Eve
7:00pm Contemporary
9:00pm Traditional
December 25th, Christmas Day
10:00 am – (Virtual)
January 1st, New Years Day
10:00 am – in the Sanctuary